Industrial Automotive
Mahe Power Gen Co Ltd is the newest company formed in the Pillay-R Group of Companies which has been a pioneer in the launch of international brands in the islands headed by the Chairman & Executive Director, Mr. K. Ramakrishnan Pillay.
Mahe Power Gen Co Ltd , an authorized Cummins Dealer  commenced operations in Seychelles  in 2008. MPG  offers sales, service for the world leading Cummins  engine parts , generators etc.,
Our customers range from Corporate, Hotels, Houses, Banks, Engineering Organizations, Schools, Hospitals and  Tele communications.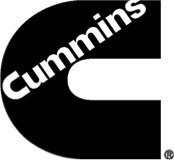 Cummins Inc a global power leader, is a corporation of complementary business units that design, manufacture, distribute and service engines and related technologies, including fuel systems, controls, air handling, filtration, emission solutions and electrical power generation systems. Headquartered in Columbus, Indiana, (USA) Cummins serves customers in approximately 190 countries and territories through a network of more than 500 company-owned and independent distributor locations and approximately 5,200 dealer locations.
Press releases can  be found on the Web at www.cummins.com
Operations
Cummins Engines
Cummins Fuel Systems
Cummins Controls
Cummins Air Handling
Cummins Filtration
Cummins Emission Solutions
Cummins Electrical Power Generation Systems
About Cummins Parts
Genuine Cummins parts are the highest-quality products available for your Cummins equipment. What's more, they're the only products specifically designed, made and tested to keep your Cummins-powered equipment running at peak performance—after all, they're the ones it was born with.
Mahe Power Gen  carries a full line of genuine new and ReCon Cummins products, each one designed and manufactured to exacting standards for your specific engine or generator.
Remember, aftermarket products may "look" genuine, but inferior materials, obsolete processes and out-of-date specifications can shorten service life and put your equipment at risk. We carry a full like of Cummins engine parts, Cummins power generation product parts and  transmission parts.
Applications
Genset
Marine
Loco
Automotive
Earth moving Equipment
Services
A well-planned preventive maintenance program is vital to the reliable operation of any
power generation system. Mahe Power Gen  offers Preventative Maintenance Programs to ensure that your power generation equipment is running properly when you need it most.
Apart from the Generators we are also dealing in all types of Electrical Control Panels, AMF PANELS / Remote Panels.
Service Advantages
We're a factory-certified service and warranty center for Cummins engines and power generation equipments and generators
We maintain clean, conveniently-located facilities with comfortable customer lounges.
 Our extended hours of operation and on-demand after hours emergency coverage mean we're there when you need us.
Our highly trained technical staff and support personnel provide timely response to      even the most difficult repairs.
Field service support is provided throughout all Seychelles islands.
We use only genuine OEM replacement parts on all repairs.
Transportation is available upon request (within a limited area).
All jobs are quoted and reviewed with the customer prior to beginning repair – no billing surprises.
Our QuickServe Guarantee keeps you on the road, not in the shop.
Our Customers
Mahe Power Gen Co Ltd   has a customer base of almost 100% of all the Large Institutions in Seychelles who depend on the Company for all their Power Generation needs Sales and Service
We cater to the following categories of clients
Hospitality industry
Marine applications (outboard engines)
Construction Industry needs
And the Agricultural needs
Our Customer list includes the very best of Seychelles:-
Seychelles Coast Guard (Defense Forces)
Air Tel
Vijay Constructions
Airport authority of Seychelles
Air Seychelles
Island Conservation Society(Aride Island)
National Assembly
Island Development Company
Blue Water Charters
Water world Seychelles Ltd
Coral strand
Hilton of Seychelles
Berjaya Beauvallon
Seychelles Tobacco Ltd
Dobi Laundry Services
Allamanda Resort
Suzyq Charters
Elegant Yachting pty ltd
Four Seasons Resort
Banyan Tree Seychelles
Cable and Wireless
Misteres  Charters
Hotel Maison de Palmes Praslin
OUR TEAM
We have a full complement of professionals to handle every need of our customers be it in the Sales or Service fields
The team is headed by
RAVI (Cummins Trained Engineer)
SATHISH (Cummins Trained Engineer)
DAVID Technician
In addition to the above we also have a dedicated set of external consultants to handle turnkey projects and other special needs.
We do not have to say much about Cummins of Uk which is the worlds most respected Power Generation Company operating in 131 countries of the world. We draw our technical guidance from UK and our regional Office in Kenya .
We would be happy to meet you personally to discuss your requirement. Please call us to fix an appointment at your convenience.
Contact Us

Mahe Power Gen Pty Ltd
P O Box 87, Mahe Seychelles.
Tel +248 2501019 +248 2501047
Email 1: Cummins@seychelles.net
Email 2: Email:mahepowergen@pillayrgroup.com