Pillay R Group of companies awards R10,000 to a remarkable individual with special abilities each year as a way of recognising their effort and determination shown by disabled persons.
This year, the chairman and chief executive of Pillay R Group Ramu Pillay presented 23- year-old Rico Freminot, who works at the vocational training centre of the National Council for the Disabled (NCFD), with this award.
Last year, Jude Marcel was the first person nominated for the award.
Mr Freminot received his award during a lunch hosted on New Year's eve at Palm Residency by the company for a group of 60 disabled, their parents, carers or guardians as well as staff from the rehabilitation centre.
It is the third year running that Pillay R Group hosts lunch for these special guests in the presence of the Minister for Social Affairs, Community Development and Sports Vincent Meriton, Minister for Health Mitcy Larue, Minister for Tourism and Culture Alain St Ange and principal secretary for culture Benjamine Rose.
Mr Pillay said he is giving an employment opportunity to a disabled person who feels they are ready to contribute towards his company.
"Rico delivered and I am supporting those like Rico and give them the chance to prove themselves and he did exactly that," said Mr Pillay.
The executive secretary of NCFD Celine Franchette thanked Pillay R Group on behalf of the disabled.
Minister St Ange said that these people are firstly Seychellois and we need to take care of our people.
"When you are a Seychellois we all need to work together to find out how to make life as good as possible," he said.
Minister Meriton said Mr Freminot showed his ability rather than his disability and has showed others the road to do better.
"This story shows that there many good deeds happening in the country, that we are taking care of our people because we are a government who takes care of its citizens," he said.
Mr Freminot, who lives at Rochon, was very happy to receive the award and said he believes his hard work made him achieve this.
The ministers received hampers from Pillay R Group before interacting with the guests and enjoying lunch.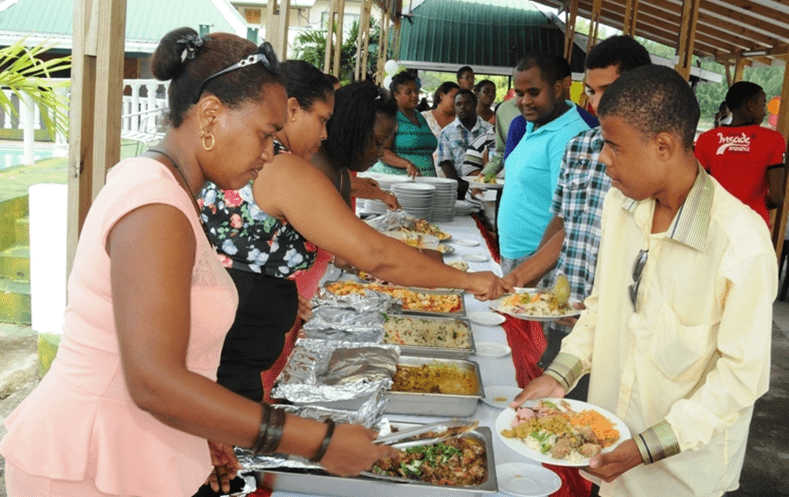 Pillay R Group motivates disabled persons | 04 January 2016
Facebook Comments