Pillay R Group officially opened the doors to its SHARP and Lenovo specialised stores on July 12 in Kanna Plaza, which is located in the center of Victoria opposite the former SMB supermarket
Ramu Pillay, the chairman of Pillay R Group together with Anil Devgan, the marketing manager of SHARP Middle East, formally cut the ribbon to mark the opening of the SHARP showroom in front of esteemed guests.
The showroom is the first of its kind in Seychelles and specialises solely in the distribution of SHARP home electronics appliances.
The Japanese brand provides state-of-the-art products for consumers, with a wide range of appliances available for purchase.
High-tech flat screen TVs, washing machines, vacuum cleaners and air conditioners are just some of the home appliances on offer in the showroom.
As promotion on the very first day of opening the first customer who bought a SHARP flat screen TV, received 15% discount off the item.
Clients can also benefit from specified servicing of any malfunctioning SHARP products through its SHARP servicing centre.
Mr Pillay emphasised how proud his company is in partnering with SHARP Middle East and representing the brand in Seychelles.
"I'm very happy to see this international brand finally gain a strong foothold in Seychelles. The quality and competitive pricing SHARP provides will surely offer consumers with a good shopping experience," he said.
After guests were able to tour the SHARP showroom, they moved on to the Lenovo iworld showroom on the floor above which was similarly opened by Mr Pillay.
The store only carries Lenovo IT products and is offering promotional inaugural sales on selected items until the end of this week.
These brand new stores are additional ventures of Pillay R Group, joining its long list of undertakings such as the Ramajayam supermarkets, Arun ice-cream, Cash Plus, Salespoint, ITech and many more.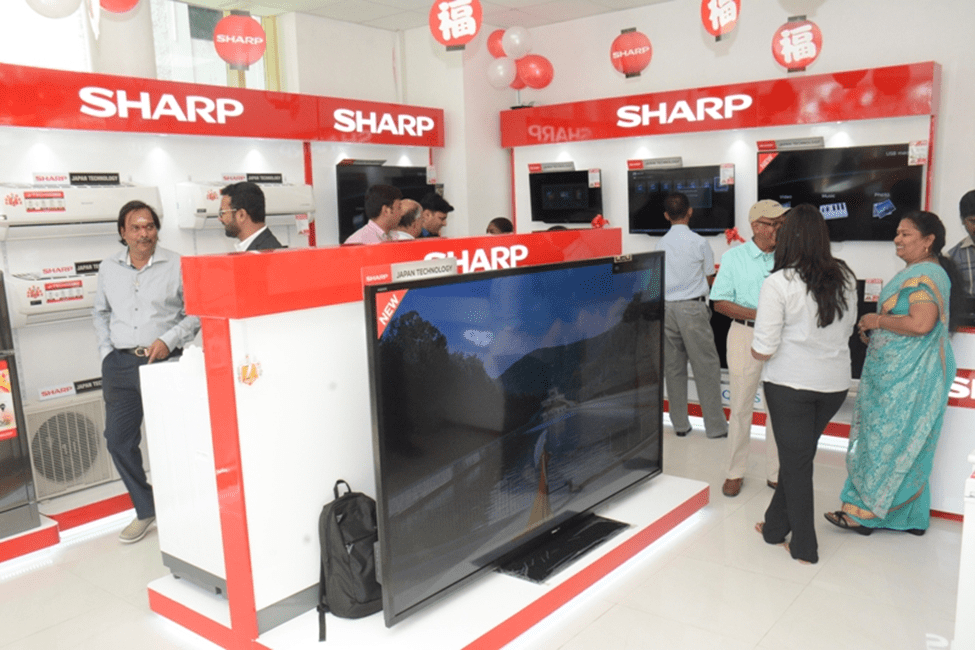 Pillay R Group expands its business ventures | 15 July 2017
Facebook Comments