About 40 children from various homes spent another Christmas together in a lunch organised by Pillay R Group.
This event organised consecutively for the past 13 years was held at Le Surmer restaurant in the presence of the Minister for Health and Social Affairs Jean-Paul Adam and his wife Audrey Adam, Pillay R group chairman Ramu Pillay, Pillay R group members, nuns and residential carers among other guests.
Before lunch was served, a Sister made blessings then the minister accompanied Santa Claus in giving away presents to the children and nuns.
Children present were from Foyer de la Solitude, Foyer de la Providence and Foyer de Nazareth.
Being his first time spending Christmas with children from the homes, Minister Adam said Christmas is a day of reflection and a day to be spent with loved ones and family.
"This displays the solidarity that exists between us, families and the community. I am happy to see that there is a lot of love going around in the air today which is the real spirit of Christmas," he said.
He also commended the efforts made by Mr Pillay throughout all these years.
Commenting on the children's performance in the Christmas Carols, he said they made us proud.
Mr Pillay reaffirmed the commitment of Pillay R Group to repeat this event every year and continue contributing towards the less fortunate so that they become responsible citizens who will later on contribute to the development of our country.
To the children he said: "Your education is very important, study hard in school as your future are in your hands."
He said he has even created opportunities for some of the children to be adopted.
The accompanying photos show highlights of the event.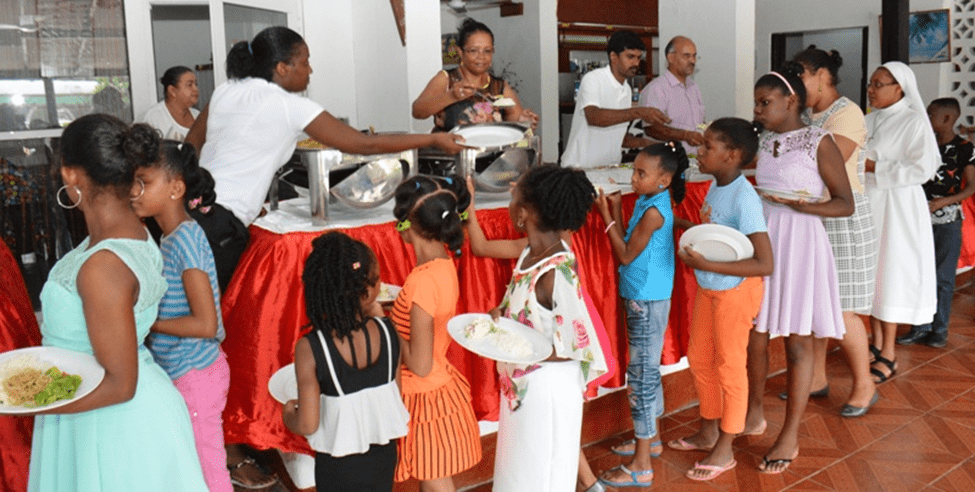 Children from homes treated to Christmas lunch | 27 December 2016
Facebook Comments